Hello and Welcome to Kids, Cows & More!
We are a newly founded 501(c)(3) nonprofit organization.  We are in the early stages of developing a working farm that will provide adults, families and school children with experience-based education programs in a traditional farm setting.
Studies indicate there is a yearning in our society today for a return to a simpler more authentic lifestyle.  Kids, Cows & More believes our farm experience will answer this need.  The farm will provide a wholesome environment for families to learn firsthand how food is grown and how animals are raised.
Agriculture and the agrarian lifestyle are the foundation upon which our country was built.  We may not think about it often, but the agricultural industry touches every aspect of our lives.  The food we eat, the clothes we wear, some of the fuels we burn, and even the bed we sleep in were likely grown, harvested, or produced from agricultural crops such as eggs, beef, cheese, cotton, soy beans, corn, and trees.  One aspect of the worldwide "Go Green" movement is an effort to get back to a sustainable agrarian lifestyle. It is the lifestyle of our ancestors, grandparents, and even our parents.
Has your child ever picked blackberries, felt the nudge of a baby calf eating from a bottle, witnessed the tenderness a mare exhibits to her new born foal, or spent an afternoon playing in an old barn filled with bales of hay?  Have you?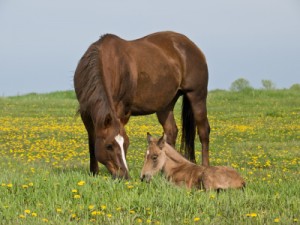 You may be one of the fortunate few who had the opportunity as a child to spend time on a farm.  We look forward to providing you the chance to create some new memories as an adult, and more importantly, the opportunity to introduce your children to the wonders of farm life!
There is a magic that exists on a farm, and we look forward to introducing you, your family, and friends to a lifestyle that so many cherish.  In the words of a true working cowboy:
"It's the worst way in the world to make a living, but it's the best way of life."
– Cowboy: Dub Metcalf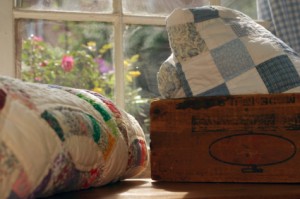 If you are interested in animals, gardening, horseback riding, quilting, hayrides, nature walks or you are simply seeking a place of solitude from the city… we look forward to providing a venue for you to pursue the activities you find fulfilling.
We need you to make this happen … be it your time, your money or your influence … you are the key to our success.
With your support, we will create the finest and most comprehensive working farm in the state of Texas!  Our primary goal is to have this farm become a significant part of your life and the life of our community.  We look forward to establishing a longstanding relationship with you and your family… a place to create memories and share new adventures.
Join Us
!